aromatherapy products: love may and bay body lotion + balm skincare gift
Make browsing easier & select Browse By Price or By Shop. Click on the products for more information & to buy them In Store.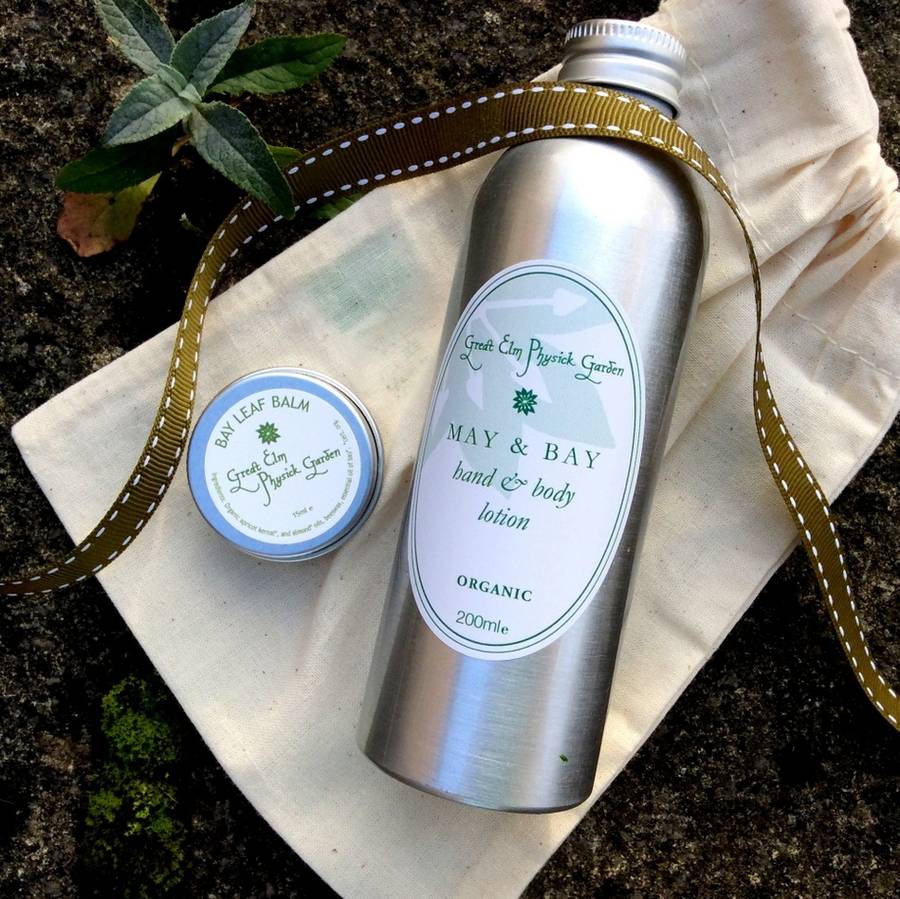 Love May And Bay Body Lotion + Balm Skincare Gift
A fabulous combination of deliciously lemony May Chang with hint of Sweet Bay mystery in both body/bath oil and marvellously moisturising body lotion. If you're looking for the unusual, the unique, then this is for you. Heart-lightening and mildly citrussy, nutricious and highly absorbent body lotion, partnered with gorgeously skin-nourishing, soothing lip balm. Made by hand at our Somerset workshop with traditional organic ingredients from the English country garden. Suitable for vegans.